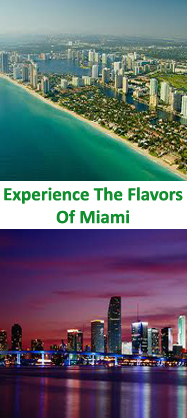 MIAMI TRAVEL INFORMATION
Miami is a major city in the south-eastern United States and makes up part of the largest metropolitan area in Florida. Being part of the South Florida region, it is 20 miles from Fort Lauderdale, 106 miles from Naples (Florida) and 156 miles from Key West.
Miami has the largest Latin American population outside of Latin America, with nearly 65% of its population either from Latin America or of Latin American ancestry. Spanish is a language often used for day-to-day discourse in many places, although English is the language of preference, especially when dealing with business and government. Many locals do not speak English, but this is usually centered among shops and restaurants in residential communities and rarely the case in large tourist areas or the downtown district.
Miami's public transit system is the most diverse and extensive of any locality in Florida. In short, if travel time is not a priority, it is possible to travel to all commercial areas and major attractions within Miami without a car. Miami's bus system covers the entire county and connects to bus lines serving Broward County and the Greater Fort Lauderdale area. Recent developments have made the bus system more reliable than in the past.